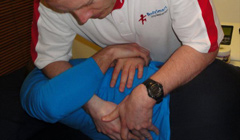 BodySmart Services
The demands that are placed on your body are great. The everyday pressures of a busy working life and striving to be your best on the sporting field can cause injuries. As you push yourself harder and expect your bodies to perform, pain and injury can affect your health and sense of well-being. At Bodysmart Physiotherapy we have a selection of services that can help you get back to your best.
Physiotherapy
During your first assessment your physiotherapist will take a detailed current and past medical history and then conduct a thorough assessment. Our BodySmart physiotherapy philosophy means that you will get the following service:
• A hands-on approach to treatment
• 45/30minute one-on-one appointments with your physio
• We treat the cause, not just the symptoms, and teach you how to prevent recurrence
• Treatment is based on scientific evidence & assessment
• Our Physiotherapists attend up to date continuing professional development courses
• We work closely with local General Practitioners, Orthopaedic Surgeons, & Personal Trainers
We treat many conditions such as:
• Acute sprains/sports injuries
• Back/ Sciatica /neck pain
• Headaches
• Knee pain
• Osteoarthritis
• Post operation rehabilitation
• Repetitive and overuse injuries
• Tennis elbow
• Shoulder pain
This is only a short list of conditions we can help you with as the body has 206 bones and 640 muscles - not forgetting there are the ligaments, tendons and discs as well -we can't list everything but we can promise you that we apply our same philosophy to whatever your issue is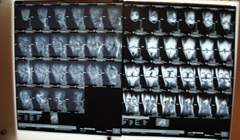 Referrals
Over the years we have developed a personal relationship with the top orthopaedic specialists in the country. When necessary we can refer you onto our network of specialists. We have also developed a relationship with radiological specialists so MRI and ultrasound scans also are arranged when needed.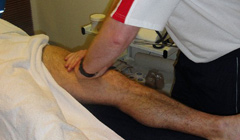 Sports Massage/Deep Tissue
Sports Massage increases range of movement, increases flexibility and relieves muscle soreness. It assists in injury prevention and promotes faster recovery from both training and injury. Sports Massage is applied to advantage Pre-Event, Inter Event, Post Event and during Rehabilitation.
Our masseurs are highly experienced and work with the physio team to aid individuals when necessary.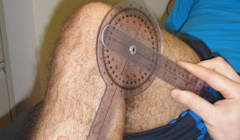 Musculoskeletal Screening
Think of this as a MOT for your body. If you are just about to start exercising after a break or have had an injury in the past that means you had a rest then this screening could be for you. We will spend an hour examining you and provide you with a report on areas that we feel you should work on.
Phone
0208 680 1800
Email
enquiries@bodysmartphysio.co.uk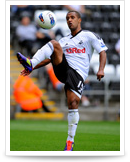 Top class physios who I always go to when I have a problem, they clearly explain what's going on and give me the treatment I need to get back playing. I highly recommend bodysmart physiotherapy.
- Wayne Routledge (Swansea)