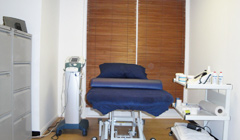 Get in Touch
To discuss any bookings or treatments please get in touch, we are here to help so feel free to contact us by phone, email or in person. You can follow us on twitter, facebook or on the blog.
Phone: 0208 680 1800
Email: enquiries@bodysmartphysio.co.uk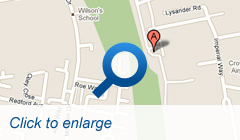 Location
We are based at David Lloyd Purley at the end of Hannibal Way. On arrival at the club please come into reception and you will be directed to the clinic.
Full address:
BodySmart Physiotherapy
David Lloyd Purley
30 Hannibal Way
Croydon
CR0 4RW
Opening hours:
Monday to Thursday: 9:30am to 8pm
Friday: 9:30am to 2pm
Saturday: 8am to 2pm
Sunday and Bank Holidays: Closed
It may be possible that appointments can be made outside of these hours. Please contact the clinic to discuss.
Costs
First assessment - £45
Follow up treatments - £45
Musculoskeletal screening - £45
Sports massage (45 mins) - £45
Insurance
We are currently updating our list of insurance companies please check with the clinic if you wish to use insurance and we will inform you of the procedure for that particular company. We are currently registered with:
BUPA
AXA PPP
AVIVA (now combined with NORWICH UNION)
SIMPLY HEALTH
VITALITY HEALTH
CIGNA
WPA
GROUPAMA
BHSF
CASH4HEALTH
POLICE HEALTHCARE SCHEME
Please check with the clinic if you are registered with an insurance company not listed above.
What to Bring
You may be asked to remove some of your clothing therefore it is helpful if you are able to attend the visit in gym clothes. Please bring any running/sports shoes that you use.
Please bring any previous medical information/ x-rays/scans you have regarding you current/ previous injuries.
Phone
0208 680 1800
Email
enquiries@bodysmartphysio.co.uk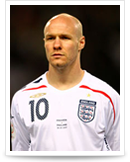 I have known Paul professionally for a number of years. He is an excellent physiotherapist who uses all his experience to ensure that patients get back to playing their sport in the safest time possible. I trust his opinion and would have no hesitation in recommending bodysmart physiotherpy to anyone with a sporting injury.
- Andy Johnson (QPR & England)