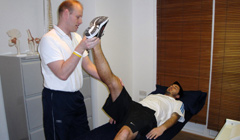 Welcome to BodySmart Physiotherapy
At BodySmart Physiotherapy Clinic we pride ourselves in providing an excellent physiotherapy service in a highly professional setting.
As a highly qualified physiotherapist and masseur with over 20 years experience in elite professional sport. When working in an elite sporting environment the aim is always to return the athlete to their previous level of function in the safest and shortest possible time. This will be the same for you whether you are a professional or amateur sports person. We also have a high level of experience in conditions that effect children.
You do not have to have a sports injury to come to the clinic, many of our patients come to clinic because they are in pain from an everyday activity with back pain being a high percentage of these. What ever is causing your pain we will use our skills to get you back in action as soon as possible.
Physiotherapy is a form of assessment and treatment that uses physical means to:
• Relieve pain
• Restore range of movement
• Restore muscle strength or correct imbalance
• Return patients to normal activities of daily living
Our BodySmart approach to physiotherapy involves a comprehensive assessment to diagnose your problem which will enable us to establish an individually tailored treatment plan which may include:
• Manual therapy or Manipulation
• Acupuncture
• Electrotherapy
• Exercise therapy
• Taping
• Sports massage
All of our physiotherapists are members of the Chartered Society of Physiotherapy (MSCP) and registered with the Health Professions Council (HPC)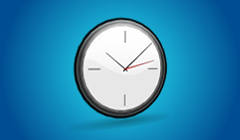 Opening Hours
Monday to Thursday: 9:30am to 8pm
Friday: 9:30am to 2pm
Saturday: 8am to 2pm
Sunday and Bank Holidays: Closed
It may be possible that appointments can be made outside of these hours. Please contact the clinic to discuss.
Phone
0208 680 1800
Email
enquiries@bodysmartphysio.co.uk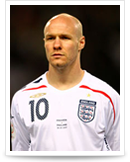 I have known Paul professionally for a number of years. He is an excellent physiotherapist who uses all his experience to ensure that patients get back to playing their sport in the safest time possible. I trust his opinion and would have no hesitation in recommending bodysmart physiotherpy to anyone with a sporting injury.
- Andy Johnson (QPR & England)